Confronting Cultural Confusion – A seminar that Challenges the Church to Embrace Holiness and Deny Ungodliness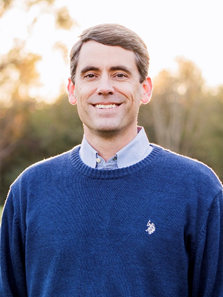 Eric Lyons is a graduate of Freed-Hardeman University, where he earned a B.S. with a double major in Bible and history, and an M.Min. Eric has served as a full-time member of the Bible Department at Apologetics Press since 2001. 
During this weekend, he will speak on the following topics:
May 3, 2019
7pm – 7:45pm: Session 1 - Calling "Evil Good, and Good Evil"
8pm – 8:45pm: Session 2 - Four Questions Everyone Must Ask
May 4, 2019
1pm – 1:45pm: Session 3 - Are You a Person of Integrity? (Part 1)
2pm – 2:45pm: Session 4 - Are You a Person of Integrity? (Part 2)
3pm – 3:45pm: Session 5 - Retaining Reverence for God in Disrespectful Times
4pm – 4:45pm: Session 6 - Pressing Toward the Prize…Leaving Sin Behind
May 5, 2019 - Sunday Morning Service
9:45am - 10:30am: Session 7 - Winning Souls with Genuine Christian Living
10:45am - 12:00pm: Session 8 - The Supremacy of God's Support
Note: "Click Here" for more detailed information on each session...